R V LOTS & FACILITIES
We have pull through and back in lots. They are large with lots of trees. At present all lots are located with river frontage. We have all hookups, firepit, electricity, water, etc. Come visit us and enjoy the large Oak, Palms and Pecan trees. We have a beautiful place and you can't believe that you are in the "Badlands, and No Man's Land of Texas". When you come down the hill into the river bottom, you are in another world.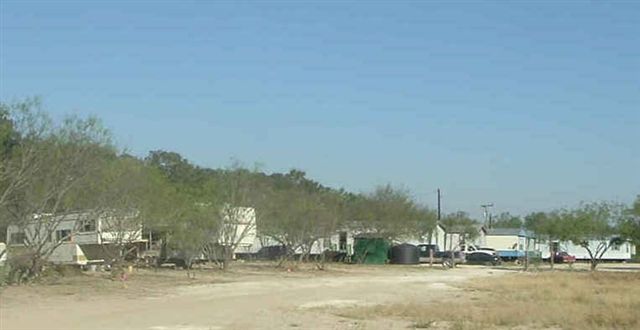 A quiet Sunday morning in the park.
Winters are wonderful! We can go several years without any unpleasant, freezing temperatures. The saying down here is "Cold in the morning, use your heater, and hot in the afternoon, turn on the A C".
We would like to extend a welcome to all the workers who are in South Texas working with the Eagle Ford Shale. Everyone is trying to make your stay comfortable and enjoyable since you are so far from home and your loved ones. Take care, drink lots of water, and be safe. In all the old western movies and books, this is "No man's land".